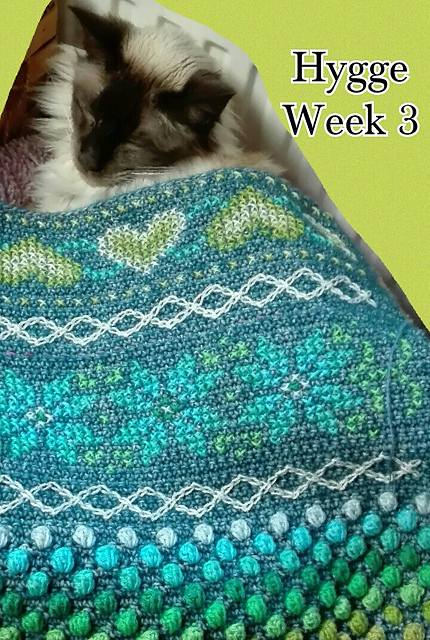 Diese Woche habe ich richtig Gas gegeben, um den 3. Abschnitt des
Hygge-Projekts
fertig zu bekommen.
Denn heute werden die beiden Schals ordentlich verpackt, zusammen mit einem Vorrat an Garn für die nächsten beiden CAL-Wochen.
Der CAL macht mir einen Riesenspaß, und ich lerne dabei eine Menge Neues.
This week I really hurried to finish week 3 of the Hygge project.
Today I'm going to pack up both Hygge scarves, together with a neat supply of yarn for the next two weeks' CAL portions.
I really enjoy this CAL, and I'm learning quite a lot of new techniques.
http://www.borkum.de/allgemein/jahreszeiten/borkum-insel-im-kurzportrait/
Am Sonntag geht es los!
14 Tage auf meiner Lieblingsinsel, zusammen mit meiner Mutter!
Borkum, wir kommen :)!
On Sunday we'll start!
Two weeks on my favorite island, together with my Mom!
Borkum, here we come :)!
http://www.borkum.de/allgemein/jahreszeiten/fruehling/
So wünschen wir uns das - Frühling und Sonnenschein, draußen sitzen und stricken, die Seele baumeln lassen und genießen!
That's what we wish for: spring and sunshine, sitting outside and knitting, relaxing and enjoying!
Strickzeug nehme ich reichlich mit :) - schließlich will ich meine Helmstedt-Projekte in dieser Auszeit fertig bekommen, die unendliche Spirale und das Doe Waka Tuch.
There will be a lot of knitting in my suitcase :) - my plans are to finish my two Helmstedt projects, the eternal spiral and the Doe Waka shawl.
Vorher will aber noch der
Thuya
-Schal für meine Mutter fertig werden, passend zu ihrem neuen Anorak.
Wieder mit 6fach Sockenwolle, diesmal eine herrlich weiche Qualität, handgefärbt von
Irish Fairytale Yarns
.
Die Hälfte habe ich schon, und bis zu Mutters Geburtstag sind's ja noch ein paar Tage :) ...
But first I'll finish the Thuya scarf for my Mom, matching her new coat.
This one I knit with 6ply sock yarn as well, a wonderfully soft quality hand dyed by Irish Fairytale Yarns.
Half of it is done, and there are still a few days left until my Mom's birthday :) ...