Man muss sich halt manchmal zu helfen wissen :)!
Auf Mallorca war mir bei meinem Sanduhr-Pullover in XL das Garn ausgegangen - ich hatte ein beiges Knäuel zu wenig mit. Also habe ich einfach neu provisorisch angeschlagen und den grauen Rest des Pullovers (Seitenteil und Ärmel) zu Ende gestrickt, und hier dann die fehlenden beigen Einsätze am Hauptteil gestrickt ------ besser stricken wollen, denn zu Anfang des letzten beigen Einsatzes habe ich mir ja die Hand gebrochen.

Sometimes you just have to help yourself :)!
On Majorca I did not have enough beige yarn to finish my Hourglass Jumper in XL - I just had forgotten to take another ball with me. So I made a new provisional cast-on and finished the grey side part and arm. At home I wanted to finish the beige short row parts ------ so I did until I broke my left wrist.
Nach einigem Üben sieht mein Gestrick mit rechtshändig geführtem Faden dem Original schon ziemlich ähnlich - ich muss eine halbe Nadelstärke höher gehen und seeeehr langsam wickeln und durchziehen ...... aber endlich ist der fehlende Einsatz fertig! Jetzt kann ich in Etappen 300 Maschen im Maschenstich zusammennähen - immer nur so viel, bis die linke Hand weh tut .....
Dann fehlt nur noch der Halsausschnitt und die Endarbeiten, und der Pullover ist endlich fertig!
With some practice my right-handed knitting looks quite like the original - I have to take a needle half a mm larger and do it veeeeeery slowly ....... but finally the missing part is finished! Now I can sew the parts together with kitchener stitch, 300 stitches in quite a lot of portions, always stopping when my hand aches ........ Then only the finishing and the neck band, and the jumper will be complete!
Der
Streifi-Phoenix
wurde bis jetzt 1155 runtergeladen, damit hätte ich nicht gerechnet!!!!
The stripy Phoenix was downloaded 1155 times up to now - I am really surprised!!!!!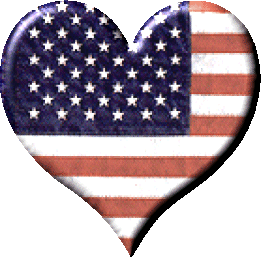 Bei so viel strickfreier Zeit habe ich jetzt schon alle Buchungen für Januar in den USA fertig: Flüge, Hotel - und ich werde beim Vogue Knitting Live! Event selbst einen zweiteiligen Workshop und zwei Vorlesungen besuchen (Danke an meine Mutter, die mir das zu Weihnachten schenkt!).
I used the knit-free time to make all possible preparations for my trip to the US - I booked all flights, the hotel - and I booked some classes for myself at the Vogue Knitting Live! (Thank you to my Mom for this being her Christmas present for me!)
Vor allem auf den Workshop mit Cat Bordhi freue ich mich riesig - zweimal 3 Stunden "Advanced Moebius Techniques" = fortgeschrittene Möbius-Techniken, und ich habe den letzten freien Platz erwischt!!!!!!
It's especially the Cat Bordhi class I am so happy about - twice 3 hours Advanced Moebius Techniques, and I got the last free seat!
Das ist der Ausschreibungstext im Vogue Knitting Live! :
This is the text about this class in Vogue Knitting Live!:
Advanced Moebius Techniques
Teacher
Description
This is a 2-part class. Attendees must register for all parts in order to take this class.
You could play with Moebius knitting for a lifetime and never use up the possibilities, and I consider it the ultimate playmate: bright-spirited, more intelligent than I, mischievous, and always, always beautiful. We will explore ways to distort the surface of the Moebius to create containers, garments, and accessories; how to syncopate pattern multiples so they land where you want them to, and how to undulate a Moebius surface to create anything from an infinite game board to the centerpiece of a sweater or vest. Technique requirement: You must have knit at least one Moebius as taught in my Youtube video, in my books A Treasury of Magical Knitting and A Second Treasury of Magical Knitting, or in my Anemone Hat pattern (catbordhi.com/patterns/anenomehats- for-children-and-adults), and be fluent with the moebius cast on (MCO) and how to proceed through the first few rounds without supervision.
Homework: None

Supplie to brings: Depending on what you might want to do, bring yarn that will let you do it! Please bring really good yarn so that you can knit successfully and happily (no acrylic please, as it seems to inhibit fluid knitting) and if possible, bring an interchangeable needle set with an extra-long cable. Also bring paper, pencil, eraser, and tape.
Und von
Cat Bordhi's Ravelry Seite
habe ich dann mal einige Bilder dazu geklaut :) - was man alles so mit Moebius machen kann!!!!! Ich bewundere ihre Kreativität schon seit langem!
To show you what's about this class, I caught some pics from Cat Bordhi's Ravelry page :) - it's so wonderful what you can do with Moebius!!!!!! And I admire Cat's creativity since a long time!
© Cat Bordhi, photographer Vivian Audrey
© Cat Bordhi, photographer Vivian Audrey
http://www.ravelry.com/projects/Liziak/calla-lily-bag
© Cat Bordhi
© Cat Bordhi
© Cat Bordhi
© Cat Bordhi