www.animaatjes.de

www.animaatjes.de
Eigentlich wollte ich euch gestern schon die Fotos von unseren Aufräumarbeiten im Garten nach dem Sturm zeigen, aber die dann leider einiges dazwischen gekommen:
Unter anderem bot da jemand dreisterweise Swing-Kurse auf ihrer Homepage und in ihrem Laden an, ohne meine Genehmigung, ohne mich vorher auch nur gefragt zu haben, ohne dass ich ein einziges fertiges Teil von ihr gesehen hatte, mit MEINEN Originalfotos auf ihrer Homepage!
Mittlerweile hat die Dame begriffen, dass das so nicht geht - ich lege großen Wert darauf, dass die von mir authorisierten Lehrer auch wirklich gut im Swing-Stricken sind!!!! Das heißt, ich muss diverse fertige Arbeiten gesehen haben, und auch eigene fertige Arbeiten, frei geswingt! Ich muss sicher sein, dass sie die Technik wirklich beherrschen und auch selbständig anwenden können. Außerdem müssen die von mir autorisierten LehrerInnen gut erklären können - und das kann ich nur überprüfen, wenn die unter meiner Aufsicht Kurse gegeben haben!
Meine Anwältin freut sich über jeden dieser Fälle - denn das Benutzen copyright-geschützter Fotos und Anleitungen ist ein krimineller Tatbestand, das ist Diebstahl! Über Anwaltskosten brauche ich mir auch keine Sorgen zu machen, die muss derjenige nämlich tragen, der den (geistigen) Diebstahl begeht!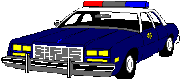 www.animaatjes.de
I wanted to show you my photos of cleaning up the garden after the storm yesterday, but that was a day everything went wrong ....
The event that tokk most of my day was this: A lady really had the cheek to offer Swing-Knitting classes on her website and in her shop - a lady who did not have my authorization to teach Swing-Knitting, who did not ask me BEFORE she offered such classes, who had never shown me own of her swing-knitted things!!! Her class offer included MY original photos!!!

www.animaatjes.de
Meanwhile this lady has realized that THIS is not the way things will work!
I am very careful with the selection of the authorized teachers for Swing-Knitting! They must have a lot of experience in Swing-Knitting and must show me their finished objects made by my classes AND must have swing-knitted freely some pieces of their own and shown them to me! I must be sure they have understood the technique completely and can apply it on their own. And they must be able to teach and explain in a way that people can understand! I can only see that if someone teaches a class with my supervision.
My lawyer is thrilled by every case I present to her - the use of copyright photo or text material without prior permission is a criminal fact, it is theft! And I need not spend a thought on the costs for my lawyer - the one who used my photos or instrcutions without permission has to pay these costs!
So sah der Garten am Dienstag aus - unsere große Zeder hatte eine Menge Äste verloren! Äste mit einem Durchmesser von zum Teil gut 20 cm! Viele davon lagen unter dem Baum, aber einige hatten sich auch in anderen Ästen verfangen ...
And now our project of cleaning up the garden!
This is our garden on Tuesday morning. The large ceder had lost a lot of branches, branches with a diameter of 20 cm and more! Most of them were under the tree, but some had got caught by other branches and were still up in the tree ...
The storm on Tuesday night did not solve the problem - the branches were still caught in the tree. So we tried our luck on Wednesday. We had a 5 meter ladder and a 10 meter ladder to get the dead branches out of the tree.
Nach 2 Stunden hatten wir zumindest den kleineren verkeilten Ast unten, indem wir ihn mit der Leiter ausgehebelt hatten ....
2 hours later at least the smaller branch was down. We had to lever it out with the smaller ladder as a tool.
Then we tried to get down the large branch as well. Nothing worked - all our tries didn't move it an inch!
jetzt hoffen wir, dass die Versicherung den toten Riesenast im Baum als Sturmschaden anerkenntn und die Profis bezahlt, die den toten Ast irgendwie da raus bekommen müssen - das ist übrigens die ehemalige Baumspitze, die da quer hängt ....
So I spent half of Thursday on the phone with the insurance company. I love listening to hours of Hotline music, explaining the facts thrice, writing incident reports, making lots of photos for this reason - I would have had no idea how to spent my time else!
Now we hope the insurance company will accept the great branch caught in the tree as storm damage so that they pay some professionals to remove it - btw, this branch was the former tree top ...