Dank fibrewoman aus der Ravelry Gruppe haben wir einen ganz dicken Fehler in der Anleitung SuperSedeSox gefunden - die komplette Strophe 2 ist falsch!
Und ihre Anregung, eine Zusammenfassung der gestrickten Strophen für den zweiten Socken zu machen, habe ich dann auch gleich aufgegriffen.
Danke, Magda!!!!
Alle, die diese Anleitung gekauft haben, haben von Ravelry eine Update-Mitteilung bekommen.
So etwas darf eigentlich nicht passieren ..... ist aber, vermutlich während der Übersetzung und Neuformatierung. Entschuldigung an alle, die dadurch ins Stolpern geraten sind!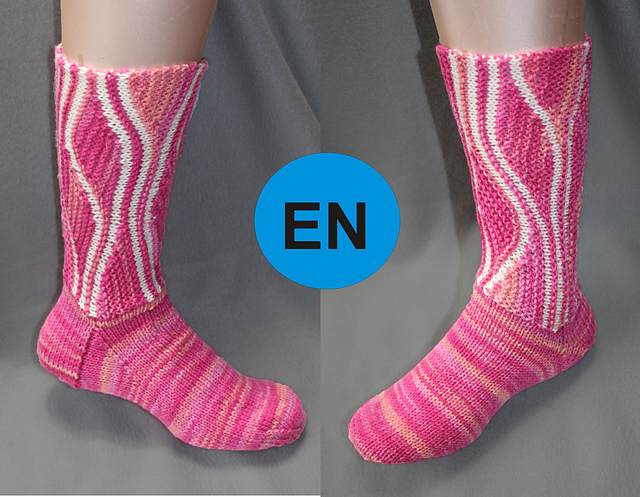 Thanks to fibrewoman of our Ravelry group we found a FAT mistake in the SuperSedeSox instructions - stanza 2 completely wrong!
I acted on her suggestion to make a summary of the knitted stanzas for sock no2 as well.
Thank you, Magda!
All who bought this pattern will have got a Ravelry update notice by now.
I know, such a mistake should not happen at all ...... but sh*** happens, the mistake probably occurred within the translating and formatting. Please excuse me, I'm sorry for your inconvenience!